St Peter's Church Centre, Lake Lock Road, Stanley, Wakefield, WF3 4HW
Remember we're not in the old Church building anymore, we're in the warm and friendly Church Centre (pictured below)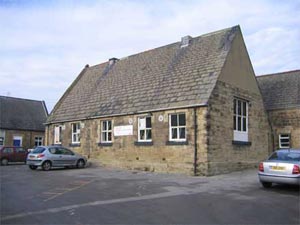 You can find us just off Lake Lock Road.
From Wakefield or the M1
So if you're heading north from Wakefield on Aberford Road (the A642), turn left on to Lake Lock Road soon after you pass the old Church on the hill.
If you're heading south from the motorway (M62), turn right on to Lake Lock Road opposite Gordon's Auto Centre.
We're then a few 100 metres up the road on the right just before the Mount Road junction.
And if you're in Stanley
Get onto Lake Lock Road (the road with the Co-Op, St Peter's School and the Doctors) and head up the hill. As you go round the corner at the top (Mount Road to your left on the corner) we are just on the left as you go down the hill.